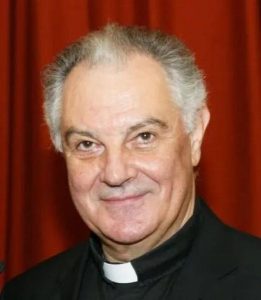 It is with sadness we announce the death of Most Rev. Seamus Freeman, Bishop Emeritus of
Ossory. Bishop Freeman died at lunchtime on Saturday.
Bishop Freeman was born on 23rd February 1944 and served as Bishop of Ossory from 14th September 2007 until his resignation on health grounds on 29th July 2016. He was ordained Bishop of Ossory at St. Mary's Cathedral on 2nd December 2007.
Funeral arrangements later. May he rest in peace.